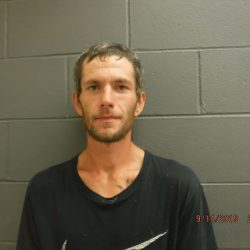 BRAZIL, Ind – A Brazil man was arrested this past weekend on several charges.
Police say that year old Cody Airhart was found with a truck that had been stolen from Lynches Garden Center early Saturday morning.
The truck was recovered and police say that they also found stolen items in the truck.
Airhart is being held in the Clay County Jail on charges of possession of stolen property, possession of meth and marijuana.