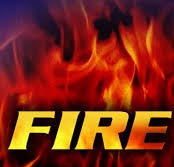 VIGO COUNTY, Ind. – The cause of a fire that destroyed a West Terre Haute home earlier this week has been ruled undetermined.
The fire started early Tuesday morning on U.S. Highway 150 and Woodland Avenue.
The home that was newly built but unoccupied was a total loss.
No injuries were reported.