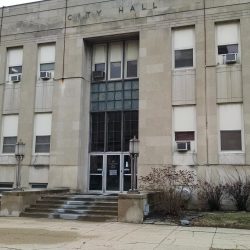 TERRE HAUTE, Ind. –  At Thursday night's Terre Haute City Council meeting the council set a date to meet with representatives of Sony DADC to talk about tax abatements that have been granted to the company.
Most of the time for a company to get a tax abatement they pledge to create a certain number of jobs and offer certain salaries.
Any changes to the agreement should be noted in a CF1 form.
Sony announced layoffs several months ago, but the company has apparently failed to file that form which means that the company is out of compliance.
The company will be asked to explain the situation at a meeting on July 12th at 5:30 pm.
The company had to explain issues to the council last year as well and they explained at the time that the market for their products like Blu-ray discs and CDs, was dwindling due to streaming services.
Sony DADC has multiple tax abatements set to expire in three to six years.
The city council voted 5-4 to authorize a temporary loan from the Terre Haute Sanitary District Operating Fund to the Terre Haute Sanitary District Bond Fund to cover expenses later this year.
Also at the meeting, the council unanimously showed its support for a future downtown convention center by passing a resolution to support the Vigo County Council is its efforts to create a Terre Haute Convention Center.