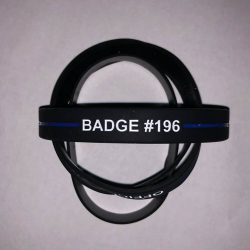 TERRE HAUTE, Ind – Officer Rob Pitts memorial bracelets are in and now available.
They will be for sale at the Terre Haute Police Department Headquarters in the records division while supplies last.
They are $2 dollars a piece.
The goal is to use the money to make a statue, just like the one they made for Officer Brent Long almost seven years ago.
Both Pitts and Long were killed in the line of duty.