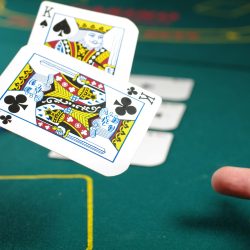 INDIANAPOLIS, Ind.  – We know a little more about the committee that will help resolve the differences between the House and Senate gaming bill for Indiana.
Late Wednesday morning, the Indiana House released their list of conferees and advisors and on that list was local Democrat Representative Tonya Pfaff.
Senate Bill 552 is the bill that would legalize sports wagering and possibly bring a casino to Terre Haute.
The Senate has yet to release its list.
The new bill must be passed both houses before going to Governor Eric Holcomb for his signature.