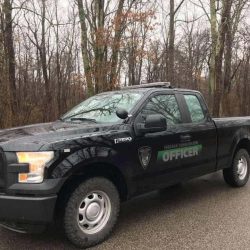 WASHINGTON, Ind.  — Authorities in Davies County say a 55-year-old man has died after falling through ice while fishing.
The Indiana Department of Natural Resources says Roger L. Williams of Loogootee fell through ice Friday. He was not wearing any kind of flotation device.
The DNR says the ice was about 2 inches thick but that the ice needs to be at least 4 inches thick to support the weight of a person.