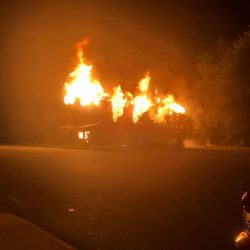 Vermillion County , Ind – Fire crews were called out to a two-story structure fire in St.Bernice.
The fire started before 5:00 a.m. at 3040 West Broadway Street.
It is believed that the building was currently being used for storage.
No other details are currently available.
No injuries have been reported.
photos courtesy Vermillion County Sheriff