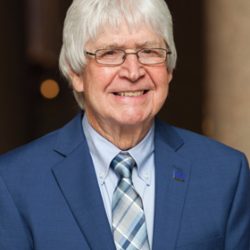 TERRE HAUTE, Ind. – The last cracker barrel session of the year was held Saturday at the Vigo County Public Library.
Several dozen residents' attended to hear about items important to them and discuss those concerns with area lawmakers including school safety, taxes, the Vigo County Jail and the idea of regional jails.
This was the last cracker barrel session for Democrat Representative Clyde Kersey.
In Kersey's 22 years of serving, he has only missed one cracker barrel session.
At the end of the session, the crowd gave him one last round of applause as a goodbye to thank him for his community service.
The legislative session will wrap up March 13th.
The primary election to decide who will take Kersey's seat will be May 8th with the general election November 6th.
Several candidates have declared their candidacy.