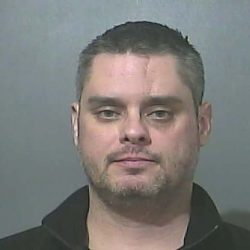 VIGO COUNTY, Ind – On Friday night Indiana State Police and the Vigo County Sheriffs Department conducted a sobriety check point.
Trooper Matt Ames reports that only one arrest was made.
43 year old Christopher E. Hughes of Brazil was arrested for DUI. Police say that he had a blood alcohol level of .16%. Jail records indicate that he was released on his own recognizance.