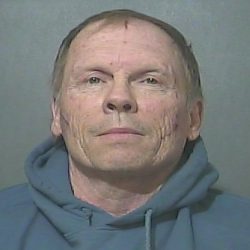 TERRE HAUTE, Ind. – A church pastor was arrested by Vigo County deputies after he allegedly confronted an officer in a parking lot Thursday morning.
Police say that 59 year old Jon Chris McKinney confronted the deputy who then followed McKinney from the parking lot to his home where things escalated.
McKinney was briefly hospitalized before being taken to jail where he then posted 10% of a $5000 bond and was released.
A special prosecutor has been assigned to handle the case when McKinney appears in court Wednesday.
He faces charges of resisting law enforcement.