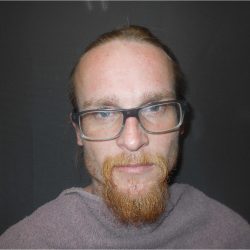 SULLIVAN COUNTY, Ind – On Tuesday (12/3/19) afternoon around 2:15 PM, the Sullivan County Sheriff's Office received a 911 call about a domestic violence situation, taking place inside a moving vehicle near US41 and SR48.
The caller said that a male passenger was assaulting the female driver that that the victim nearly lost control of the vehicle and almost sideswiped the caller's vehicle as she passed by.
A short time later Deputies located the female's vehicle at the gas station in Hymera.
Her male passenger was nowhere to be found.
Deputies learned the victim had dropped off the male at a residence on Main Street in Hymera.
33-year-old Nicholas Orman of Hymera was arrested a short time later on a charge of Domestic Battery.
Police say that Orman was wanted on three outstanding warrants.
One from Sullivan County for Failure to Appear on a civil matter.
A second out of Clay County on a Petition to Revoke Probation.
And a third out of Crawford County, Illinois for Damage to Property and Petition to Revoke for Controlled Substance charges.
Orman remains in the Sullivan County Jail.
He has a court appearance scheduled in Sullivan County, as well as holds in place for Clay and Crawford Counties.