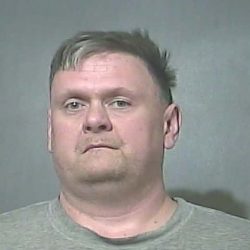 TERRE HAUTE, Ind.  – A Terre Haute man charged with two counts of battery against a disabled person will return to court on Tuesday (3/19/19).
Terre Haute Police arrested Alonzo Creller last Thursday after he allegedly battered two disabled people on several occasions.
Creller was reportedly their caretaker at the time of the crimes.
Both victims were reportedly autistic, deaf, blind, and non-verbal.
He remains in the Vigo County Jail on $10,000 bond.