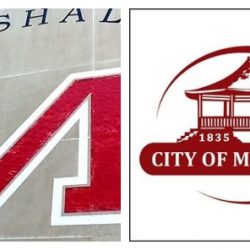 MARSHALL, Ill. – Marshall Illinois schools have worked for nearly three years to be able to have a school resource officer and now it looks like that hard work has paid off.
At Monday night's Marshall City Council Meeting, the Council voted unanimously to approve and officer.
The Marshall School Board still has to vote on this at their next meeting this Thursday.
The plan calls for the school system to cover the cost during the school year and the city to pick up the expense over the summer months.