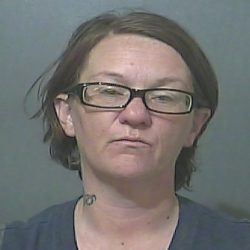 TERRE HAUTE, Ind. – A Terre Haute mother is facing charges after the death of her infant child.
Terre Haute police were called to Terre Haute Regional Hospital on March 12th concerning the death of a 3 month old baby.
The child arrived at the hospital by ambulance.
Police say that medical records showed that the infant required a feeding tube.
Autopsy results show that the cause of death was severe dehydration.
38-year-old Tabetha Smith is charged with neglect of a dependent resulting in death.
She is being held in the Vigo County Jail without bond.
Her first court appearance is set for Monday (4/16/18).