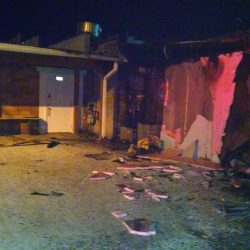 BRAZIL, Ind – Brazil fire fighters were called to the Mario Bros restaurant just before 2 a.m. Tuesday morning when a passerby notified 911.
Officials say that when fire crews arrived that the fire covered a significant portion of the rear of the structure at 537 E National Ave.
Firefighters quickly extinguished the fire which appears to have started when the compressor to a walk-in cooler over heated.
Damage extended into the kitchen area and there was also damage to the neighboring buildings due to heat.
Firefighters remained on scene doing salvage, overhaul and cleanup until 5:00am this morning.
____________________________________________________________________
BRAZIL, Ind – A popular restaurant in downtown Brazil will be closed for a while after a fire early Tuesday morning.
It appears that the fire started in a cooler in a back storage area.
Brazil firefighters returned to station around 4:30 this morning.
Owners say that the restaurant suffered smoke and water damage.
A cause has not yet been determined.
pictures by Frank Rush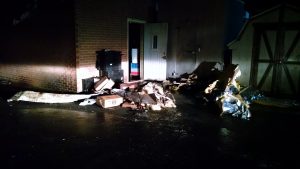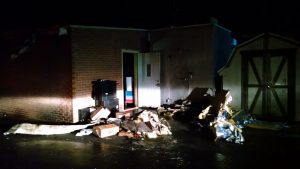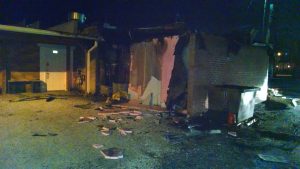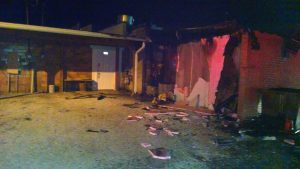 below pictures from Shauna Smith Operations Manager for Mario Bros.