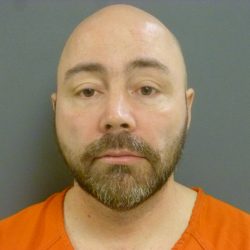 PARKE COUNTY, Ind. – A convicted Parke County arsonist was sentenced to a total of 90 years in prison Monday afternoon.
In April, Jesse Payne was convicted of setting fire to the Bridgeton Covered Bridge in 2005.
Police say that he had planned to set fire to the Mansfield Covered Bridge that same night.
He was also accused of burning down the Jeffries Ford Bridge in 2002.