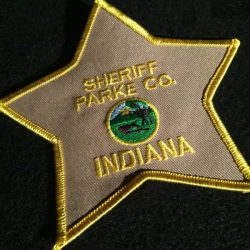 PARKE COUNTY, Ind – Tuesday morning (6/11/19) around 12:30am, Parke County Deputies made a traffic stop near the intersection of Lambert Ave and US Highway 41 for moving and equipment violations.
The driver, 40-year-old Charles Cummins of Hillsdale was arrested for an outstanding Parke County Warrant.
While that stop was taking place, Indiana State Police stopped a second vehicle in the area that was found to be related to the Deputies stop.
27-year-old Kourtnee McClure of Terre Haute was found in possession of Methamphetamine and Paraphernalia.
She was arrested and charged with Dealing in Methamphetamine.
As a result of the traffic stop by ISP Troopers, Charles was also charged with Dealing in Methamphetamine.
Both were taken to the Parke County Jail.