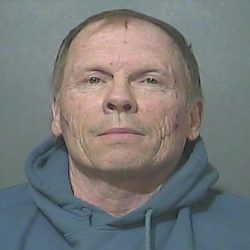 TERRE HAUTE, Ind. – A Terre Haute pastor made an appearance in Vigo County Court Wednesday.
59 year old Chris McKinney was arrested on April 12th after he confronted an officer on a parking lot.
Deputies followed him home where they say things escalated.
McKinney was taken to the hospital and then to jail.
He has since posted bond and been released.
A special prosecutor has been assigned to the case.
He will stand trial later this fall.