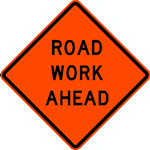 SPENCER, Ind.—Indiana Department of Transportation officials met Monday morning (MAY 14) at Seymour District offices with contractor representatives to review plans for a $1,177,159 repair and resurfacing project along 5.4 miles of U.S. Highway 231 between Spencer and State Road  67 East.  Project limits extend from the pavement break just north of the signal at McDonalds to a pavement break north of the S.R. 67 East "T" at the service station at Southard Road. 
Milestone, the state's contractor, plans to mobilize in late-June to begin installation of ADA-complaint curb ramps along U.S. 231/S.R. 67/Fletcher Avenue at intersections with North Street, Indiana Avenue and Hillside Avenue.  Partial- and full-depth asphalt patching should occur after the July 4 holiday.  Milling and paving operations are tentatively scheduled to start in late-July. 
U.S. 231 north of Spencer has a traffic count of 8,680 vehicles per day.