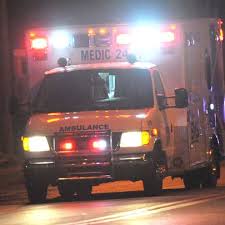 SULLIVAN COUNTY, Ind – A pedestrian was killed Saturday morning when the person was hit by a semi-truck.
Sullivan County 911 dispatch received the call just before 4 a.m.
Police say that the pedestrian had been walking south in the southbound driving lane of US41 near Farmersburg.
The driver of the semi-tractor trailer, Gordon Smith of Murfreesboro, TN, told police that he was southbound in the driving lane and he did not see the person.
Heavy rain was coming down at the time of the incident and there were no street lights near the site.
The pedestrian was pronounced dead at the scene and there were no indications of foul play.
The deceased name will not be released at this time, pending further investigation and family notifications.
A required test for intoxication was negative for the semi driver.