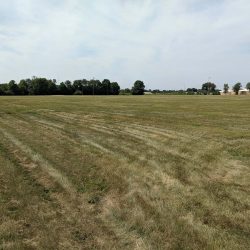 VIGO COUNTY, Ind – Progress continues on the new Vigo County Jail project.
Design on the new facility should be mostly complete in early September and costs for construction should be better known by October.
The tentative schedule for the jail project calls for the sale of bonds to occur in late October.
Bids could be opened at the county Commissioners meeting on October 3td.
The Vigo County Council will move forward on the purchase of land at their meeting later this month.
County Commissioners are likely to hold a public hearing on the jail design drawings and plans as well as cost estimates on September 3rd.
photo:  site where new jail is to be built