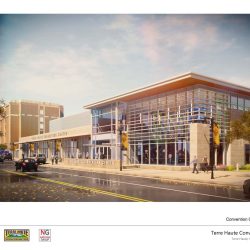 TERRE HAUTE, Ind.  — On Wednesday the Terre Haute redevelopment commission met to give the final approval for the tax finance plan that will finance the new convention center downtown.
Officials say that the plan will not affect your wallet as it is using money from the food and beverage tax to help pay for the convention center.
The next step for the project is for the interlocal agreement to be approved by the county council and that will likely happen on April 25th.