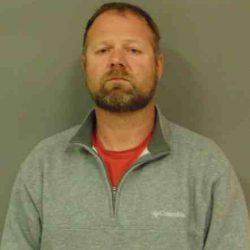 VERMILLION COUNTY, Ind – Vermillion County police have arrested a Rockville man on drug charges.
Officers have been keeping an eye on some areas that they have received tips about alleged drug activity.
That led Deputies and Clinton Police stopped a pickup Friday afternoon driven by 41 year old Joseph Leonard.
Officers say that they found close to 4 grams of Methamphetamine as well as paraphernalia.
He was arrested on various drug charges.
A male passenger that was in the truck with Leonard was released from the scene and the truck was impounded.
Leonard has since posted $10,000.00 bond and been released.