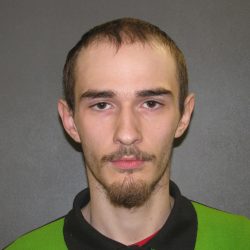 PARKE COUNTY, Ind – Indiana State Police began a criminal investigation back on February 2, after receiving information that a female, under the age of 14, had recently been molested.
The investigation revealed that 20-year-old John Allen Montgomery III, of Rockville, allegedly molested the female juvenile back in January.
After reviewing the investigation, the Parke County Prosecutor's Office issued an arrest warrant today (Friday 2/8/19) for Montgomery.
He was arrested this afternoon on two counts of Felony Child Molesting and is currently being held in the Parke County Jail on $50,000 bond.