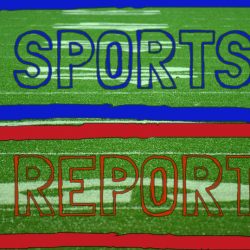 In your high school girls' basketball action: Terre Haute North participated in the Paris Thanksgiving Tournament over the weekend, winning in their first game against Decatur Eisenhower 55 – 40, before losing to Danville 63 – 51, Paris 53 – 21, and then finally beating Rockville 53 – 44 in the third-place game. Rockville, who played in the same tournament, lost to Paris 55 – 24 in game one, then beat Champaign Centennial 43 – 40, lost to Danville 58 – 35, and then lost to Terre Haute in the third-place game. Terre Haute South beat Evansville Harrison 57 – 31 on Saturday in an out-of-conference game. Shakamak lost at White River Valley on Saturday 65 – 42, Sullivan lost to Edgewood 44 – 32, and North Vermillion, South Vermillion, Riverton Parke and Turkey Run all had the weekend off. Northview will host North Central tonight at 7:30 p.m. Rockville hosts Clay City tonight at 7:30 p.m. Catch the game on 104.9 WAXI.
The Indianapolis Colts had a bye week this week and thus had Sunday off, but the Indiana Pacers traveled to Miami to take on the Heat last night. The Pacers came out victorious, putting up 120 points to Miami's 95, on a night where Myles Turner shot 11 for 14 from the field and put up 25 points. Victor Oladipo chipped in with 15, and Bojan Bogdanovic lead the team with 26. Wayne Ellington led the Heat with 21 points. The Pacers now improve to (9 – 8), a game above .500, while the Heat fall to (7 – 9).
In the NFL's Monday Night Football match-up tonight, the (5 – 4) Atlanta Falcons will travel to take on the (6 – 3) Seattle Seahawks in Seattle. Seattle comes into the game in second place in the NFC West, while Atlanta comes in at third place in the NFC South. Game time in this one is set for 8:30 p.m., as Matt Ryan takes on Russell Wilson in the quarterback duel.