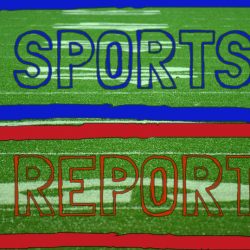 With most varsity boys' basketball teams around the Wabash Valley off tonight, here are the games for the girls' teams: Terre Haute South hosts Indianapolis Arsenal Technical at 7:30 p.m., Shakamak hosts Sullivan at the same time, North Putnam stays home to face International at 7 p.m., West Vigo hosts Turkey Run at 7:30 p.m., and South Vermillion will host Covington at the same time on 104.9 WAXI. Don't forget to flip over to catch the Northview Knights as they do battle with Terre Haute North at the same time on LITE 92.7 WFNB.
A surprise in Monday Football Action from last night, Tom Brady and the Patriots who do not tend to lose much on national television, went down at the hands of the Miami Dolphins in Miami to the score of 27 – 20. Jay Cutler looked like the Jay Cutler old throwing for 263 yards, three touchdowns and no picks. Brady managed 233 yards in the air with one touchdown, and two picks. The Dolphins improve to (6 – 7), while the Patriots fall to (10 – 3).
San Antonio Spurs All-Star forward Kawhi Leonard is expected to make his season-debut tonight after starting the season injured with right quadricep tendinopathy, which causes weaknesses in the knee. Last time we saw Leonard take the floor was game one of last year's Western Conference Finals where he injured himself on a play in which he landed on the foot of a Warrior's player. The Spurs take on the Mavericks tonight in Dallas at 8:30 p.m.