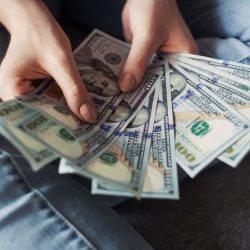 SULLIVAN, Ind.  – Last night (8/15/19) the Sullivan County Council voted 4-3 to increase local income taxes by point-6%.
The funds will go for a new jail and other projects. The money will also be shared with communities throughout the county.
The county taxes will go to 1.7%.
The new income tax rate will begin October 1st.
The current jail is at times holding more than double the number of inmates it was designed for.
Like Vigo County, Sullivan County is holding more inmates due to new state law requiring counties to hold Level 6 felons instead of sending them to state prison.
There are also an increasing number of drug arrests.
Sullivan County could spend around 18 million on a new 180 bed jail.
Photo by Alexander Mils on Unsplash