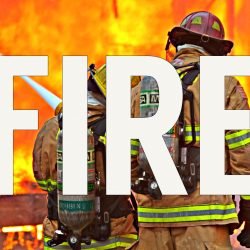 TERRE HAUTE, Ind. – Terre Haute Firefighters were called out to the city's south side Wednesday night around 9:30 to a residence near 13th Street and Margaret Avenue.
Flames were coming from the home when crews arrived on scene, but the fire was quickly put out.
And adult and a little girl were able to get out of the house safely.
The cause of the fire is under investigation.