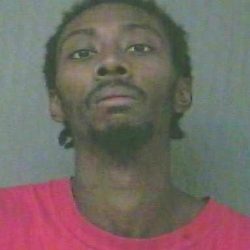 TERRE HAUTE, Ind – A Terre Haute man shot by police during an altercation was sentenced to 22 years Friday.
On October 20th, 2015,  28 year old Quintin Towles Jr. entered a house in the 2100 block of Cleveland Avenue and held people at gunpoint.
Police say that they went to the home to investigate a report of gunfire.
A Terre Haute police officer who responded to the scene said he found Towles on the front porch of a house, threatening to shoot a person and after refusing to put down his gun, he was shot four times by the officer.
Towles Jr. was found guilty of burglary, criminal recklessness, resisting law enforcement and carrying a handgun without a license and not guilty of intimidation and pointing a firearm.
Towles Jr was ordered to serve 11 years in prison, four years on work release and two years on home detention for a total of 17 years. The remaining five years are to be served on probation.