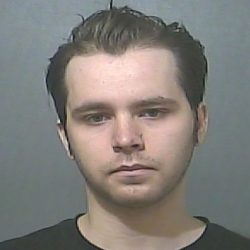 TERRE HAUTE, Ind – A trial date is set for Terre Haute man accused of child exploitation and possession of child pornography.
21 year old Jacob Sparks will go to court May 29 for a pretrial hearing and is set to stand trial June 19.
Police went to Sparks home in the 1800 block of Eighth Street and found several videos involving children under the age 12.
Sparks faces four counts of felony child exploitation, and 10 counts of felony possession of child pornography.
His bond is at $50,000 cash only.
A bond reduction hearing is set for March 29.