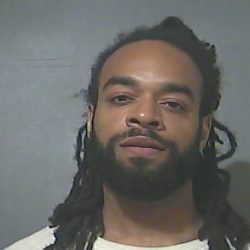 VIGO COUNTY, Ind.  – A Terre Haute man accused of attempted murder appeared in Vigo County Court Monday.
Zavius King was arrested in Louisville and brought back to Vigo County over the weekend.
The shooting happened at a house on Elm Street earlier this month.
King's jury trial date of February 11th with a pretrial hearing set for September 27th.
In the meantime he remains in the Vigo County Jail with bond set at $100,000 with no 10 percent allowed.