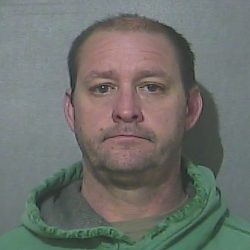 TERRE HAUTE, Ind – A trial date was set in court Monday for a Terre Haute man accused of lying to police.
44 year old Tersh S. Scamihorn, will stand trial on June 21st.
Scamihorn was arrested March 5 after police interviewed him about a shooting in the 2100 block of Putnam Street.
Police say that Scamihorn lied to them when he said that he left the scene shortly after the alleged shooter, Michael R. "Mikey" Reynolds, arrived at the home of Ronald Lawrence.
Scamihorn said he left before the shooting that injured Lawrence and resulted in the death of 40-year-old Amanda Kerns of Terre Haute.
Police say that their interview with Lawrence shows that Scamihorn was aware of the shootings.
Reynolds was killed by police during a 20 hour stand off.