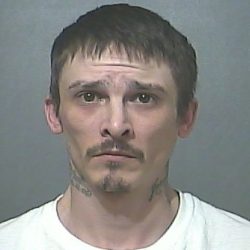 TERRE HAUTE, Ind – A trial date has been set in Vigo County Court for a Terre Haute man facing charges of rape, attempted child molesting and incest.
36 year old Scott Lewis will stand trial on August 19th.
Lewis allegedly sexually assaulted a 13-year-old girl and a 15-year-old girl while visiting a relative in March 2018.
Lewis maintains his innocence.