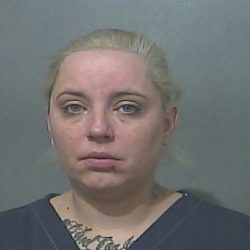 TERRE HAUTE, Ind – A Terre Haute woman has been arrested on theft and intimidation charges after a relationship with a local man she met online.
Police say that in February this year they began investigating the report of a man who alleged he had met a woman on a social media website and after a brief romance, he broke off the relationship.
That is when 33 year old Natasha Edmonson allegedly tried to blackmail the man saying that she would tell the man's significant other about the romance if he didn't pay up.
The man then made several payments to Edmonson.
Edmonson is facing one count of Theft and 4 counts of Intimidation and will make her first court appearance Monday (3/12/18).