TERRE HAUTE, Ind – Six students graduated from the CNC Machining program Friday at Ivy Tech Community College (8/17/19).
The 12 week course is part of the Indiana Next Level Jobs and Ivy Tech Workforce Alignment programs.
The students received four separate NIMS (National Institute for Metalworking Skills) certifications in CNC Mill and Lathe operations
Sarah Seaton, the Program Manager, said that this was the 16th class of students to graduate the program that has a 98% success rate.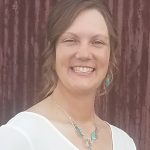 John Ludlow is the instructor and has over 40 years experience in the machining trades both as a business owner and an instructor at the high school and college level.  He is also the recipient of the adjunct instructor of the year award at Ivy Tech.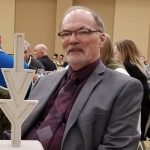 Ludlow said that these students have the basic knowledge needed to enter the industry that seems to always need operators. He said that students will start out at an entry level position but can work their way up in a job that is in high demand.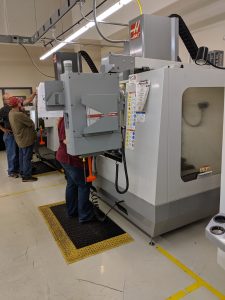 Ludlow said that most local residents would be surprised to know how much work in the aerospace industry there is in the Wabash Valley. That work requires the types of certifications to start, that these students have been awarded.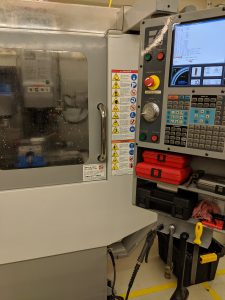 Representatives of several local businesses that need the skills that these students now possess were also in attendance at the ceremony.
The graduates of this class are:
Anna O'Daire
Ethan Roosevelt
Frank Rush
James Smith
Jeff Koning
Keith Sparks