INDIANAPOLIS — Two people are dead after their SUV went off the fourth floor of a downtown parking garage and landed on its roof.
The victims are a man and a woman, said IFD Battalion Chief Rita Reith.
The SUV landed in an alley behind City Market just before 10 a.m. Wednesday.
The Indianapolis Fire Department and Indy Metropolitan Police Department are investigating.
Alabama Street is closed to traffic between Ohio and Market Streets for investigation and cleanup.
City code enforcement will check the parking garage to determine the building's stability, Reith said.
photo's courtesy Indianapolis Fire Department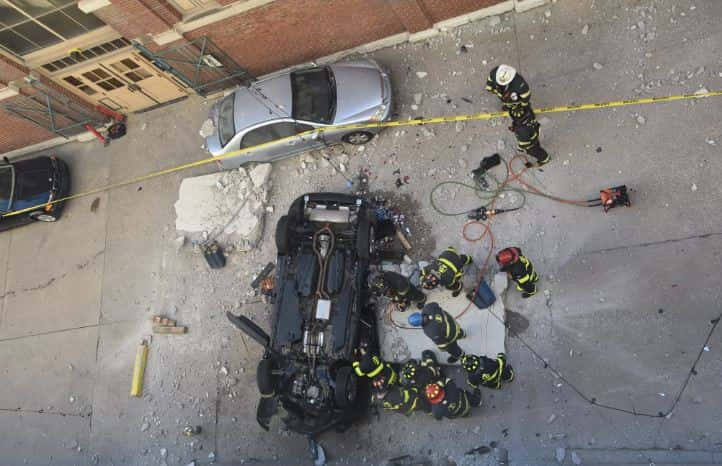 9:50 AM – Tragic accident kills two adults in car after vehicle drives off 4th floor parking garage at 222 E Market, inverts and lands in alley. #IFD Heavy Extrication and Collapse Rescue Team dispatched to scene. @IMPDnews investigating. pic.twitter.com/5qfXaLhQoE

— IFD NEWS (@IFD_NEWS) October 23, 2019