SPEEDWAY, Ind. – A biography of former Indiana Senator Birch Bayh offers a portrait of a different era in Washington, and a foreshadowing of how it would change.
Bayh sat for 30 hours of interviews over the course of two years with former Senate staffer Bob Blaemire. Those interviews form the core of a biography Blaemire authored, published weeks after Bayh's death at age 91 in March. Blaemire says Bayh read each chapter as it was finished, and saw the completed manuscript last fall, though not the final edited version. He says Bayh — he says the senator told him he couldn't believe they did all they did.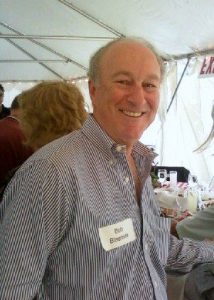 But Blaemire says the former senator was angry about the dysfunction he saw in the Senate of today. Democrats controlled both houses of Congress throughout Bayh's three terms in the Senate, and the White House as well for 10 of his 18 years. But conservative Southern Democrats controlled several of the most powerful committee chairmanships, and Blaemire says Bayh couldn't have accomplished a fraction of what he did without making an effort to work with those chairs and the Republican minority.
Blaemire says his title, "Birch Bayh: Making a Difference," comes from Bayh's own oft-declared mission statement in the Senate. He says Bayh would frequently
Blaemire suggests Bayh's loss in 1980 to future Vice President Dan Quayle, after three narrow victories, marked the start of the move to a more polarized Congress, with a nationalized and highly negative campaign. But he notes Bayh's prominence in the Senate meant he was strongly identified with national issues. In 1980, those issues included soaring inflation, high unemployment, and the Iran hostage crisis, and President Jimmy Carter's unpopularity helped drag Bayh and other Democratic incumbents to defeat.
Except for those who become presidential nominees, Blaemire notes, senators are often overlooked by history. With 13 years of working with Bayh, he says he was in a position to preserve a record of Bayh's accomplishments, from the Title IX law which opened the door to women's sports by mandating educational equality, to a pair of constitutional amendments. Blaemire points out there have been thousands of attempts to amend the Constitution since the Bill of Rights, but only 17 have passed — and Bayh wrote two of them: the 25th Amendment, setting procedures in the event of presidential disability, and the 26th, which lowered the voting age to 18.
Blaemire says Bayh often declared there wasn't any point in getting reelected unless you pursued legislation that would make a significant impact. Blaemire adopted that mission statement for his book's title: "Birch Bayh: Making a Difference."