VIGO COUNTY, Ind – Indiana State Police say that on Friday (1/10/20) around 4:40 p.m. a Trooper stopped to investigate an abandoned passenger vehicle, that was disabled on State Road 63 near Barnhardt Road. The vehicle was left partially in the roadway.
Police could see a large amount of guns and a small generator in the rear seat of the vehicle through a window.
The Trooper also spotted 26 year old Cody W. Doss of Terre Haute riding a bicycle while holding a gas can towards him.
Doss tried to evade the Trooper but was stopped and was found to have keys for the abandoned vehicle.
Doss told police that he had an agreement with a woman to use her vehicle and be paid to driver her around.
Police say that Doss had failed to return the vehicle to the owner, and was operating the vehicle without permission.
Officers found 15 shotguns/rifles, 3 handguns, a generator, and controlled substances in the vehicle.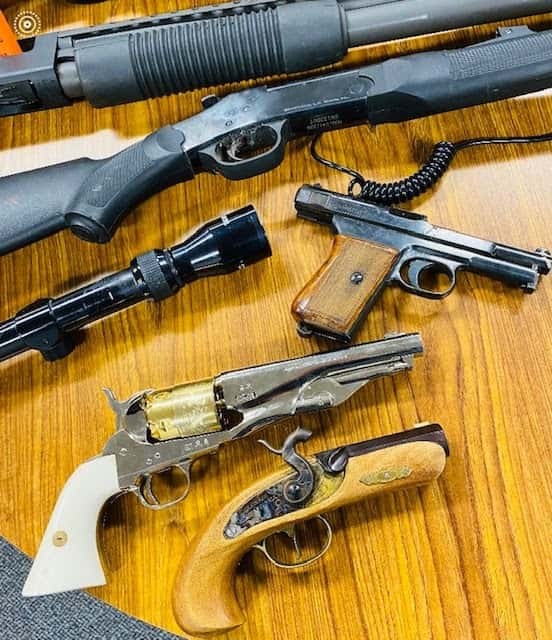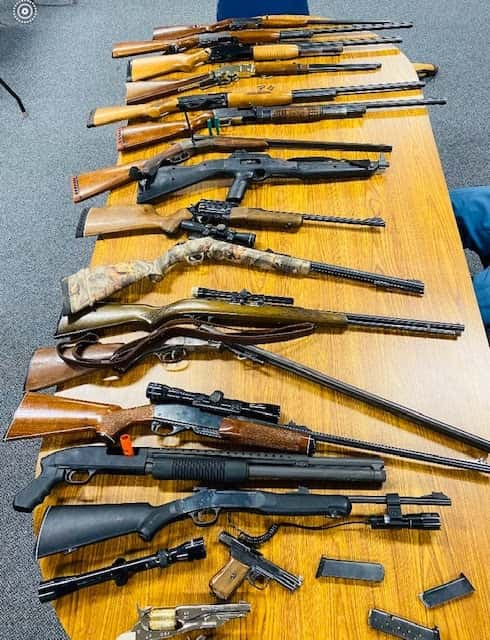 Doss was arrested on multiple charges.
Anyone that has any information about stolen rifles/shotguns or handguns should contact Trooper Brad Fyfe of the Putnamville State Police Post at 1-800-225-8576.