VIGO COUNTY, Ind – Late Wednesday night (1/22/20) around 11:40 p.m., Indiana State Police stopped a pickup truck near 2nd Street and Turner in Terre Haute.
Two passengers in the pickup truck were identified as 23 year old Brittany J. Seegmiller, of Terre Haute and another passenger who gave a false name. Police later found a state identification and determined that the other passenger was 26 year old Brady A. Michel of Terre Haute.
Suspicious activity and a free air sniff by ISP K-9 Czar was conducted, indicating illegal activity.  Poolice found a backpack that belonged to Michel and found 2 hypodermic needles and drug paraphernalia.
During a search of Seegmiller's purse, methamphetamine and a hypodermic syringe were discovered.
Both were wanted on active warrants out of Vigo County.
Both subjects were taken into custody and taken to the Vigo County Jail.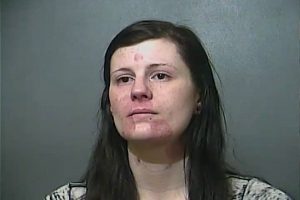 Brittany J. Seegmiller, 23, Terre Haute, IN
Domestic Battery with a Deadly Weapon, Felony 6 (warrant)
Intimidation with a Deadly Weapon, Felony 6 (warrant)
Battery Against a Public Safety Official, Felony 6 (warrant)
Intimidation with a Deadly Weapon, Felony 6 (warrant)
Possession of Methamphetamine, Felony 6 (new charges)
Possession of Hypodermic Syringe, Felony 6 (new charges)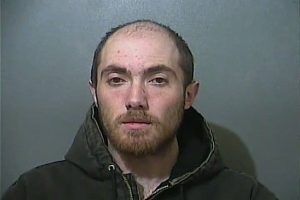 Brady A. Michel, 26, Terre Haute, IN
Possession of Methamphetamine, Felony 6, (warrant)
Possession of Hypodermic Syringe, Felony 6, (warrant)
Possession of Hypodermic Syringe, Felony 6 (new charges)
Possession of Paraphernalia, Class C Misdemeanor (new charges)
False Informing, Class B Misdemeanor (new charges)