VERMILLION COUNTY, Ind – Vermillion County Deputies were called to the Clinton Walmart about two people who reportedly had attempted to steal over $1400.00 worth of merchandise but were unsuccessful.
Wal-Mart employees shared that information with Tractor Supply next door and were able to identify the same two inside that store.
Deputies stayed in phone contact with Tractor Supply Management on the movements of the two suspects and when they arrived they detained both suspects before they left Tractor Supply.
Police say that the two attempted to steel more than $2100.00 worth of merchandise from that store by using an invalid credit card while the other had already loaded the items in their vehicle.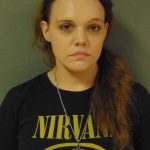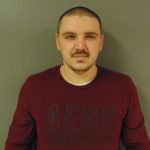 33 year old Tyler C. Nash and 24 year old Adrian H.J. Amos who are both from Danville, IL are both facing felony theft charges.
Tyler Nash was also wanted on a warrant in Tippecanoe County, Indiana.
Vermillion County Sheriff Mike Phelps said that this arrest has been linked to multiple other thefts in surrounding counties and in Illinois.