INDIANA – Teachers will not be trained for carrying guns in the schools this year at the state's expense. For the second year in a row, a bill that would have allowed taxpayer money to be used to pay for that has died. Rep. Jim Lucas said his bill has been misunderstood.
And he may try again next year.
Lucas said "We're not arming teachers. We're providing world-class training at the state's expense."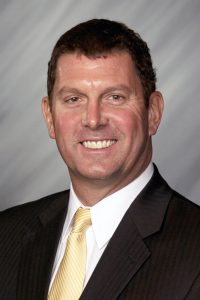 Lucas added that he got the idea for the bill after the shooting at Marjorie Stoneman Douglas High School in Florida. He read a study done after it happened to see what worked and what didn't work. Lucas said he was surprised at the government fails on many levels.
"I wanted to see if we could prevent anything like that from happening here," he said. "One of th things that they recommended in that study was to train teachers."
So, before he introduced the bill last year, Lucas checked with a law enforcement training academy to see if they could develop a standardized training program, so that if teachers or other school personnel wanted to volunteer to carry a weapon they'd have the necessary training.
The bill proposed the state would fund it if they completed the course.
"When you look at the expense of school resource officers, they're very popular now. But, they're also going to be very expensive once people start realizing the long-term cost of these positions," said Lucas. "An average SRO is about $70,000 in salaries and benefits each year. Well, for that first-year, one time $70,000, you could train about 50 staff members."
Though the bill was still alive and had a chance Saturday, by Wednesday the bill was listed as dead on the general assembly website.
Image by Chris Flynn from Pixabay