INDIANA – Don't expect the downward trend of gas prices to stop anytime soon.
"Oil demand remains constrained due to the coronavirus," says Patrick DeHaan, head of petroleum analysis for GasBuddy. "Do keep an eye on this week's potential meeting between major oil producers Russia and Saudi Arabia, however. On hopes of a production cut, oil rallied nearly $7 per barrel last week, but tomorrow's meeting was postponed."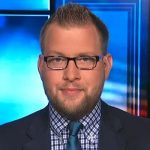 DeHaan says he's heard some talks that there were some disagreements between Russia and Saudi Arabia. That's something he says is not a surprise. He says, even if there is a production cut, it is highly unlikely to cause a surge in gas prices. It is unknown when the meeting will be rescheduled.
"It shouldn't have much of an impact on gas prices, at least yet. Most decreases have really slowed down. That's certainly true across Indianapolis, where prices only fell 8 cents a gallon in the last week," says DeHaan.
He says if there is a production cut, the impact on prices would be "small" and motorists "need not worry too much."
You keep hearing about a "peak" in the number of people affected by the coronavirus.
"Once we've hit that peak, if there is a definitive one that experts are referring to, I think that will inspire gas prices to start rounding the curve as well and start gently going up in the hopes that this pandemic will soon end," says DeHaan.
DeHaan says the most significant decline thus far has been in the Great Lakes, due to the region being landlocked.
cover image earl53 on morgufile.com