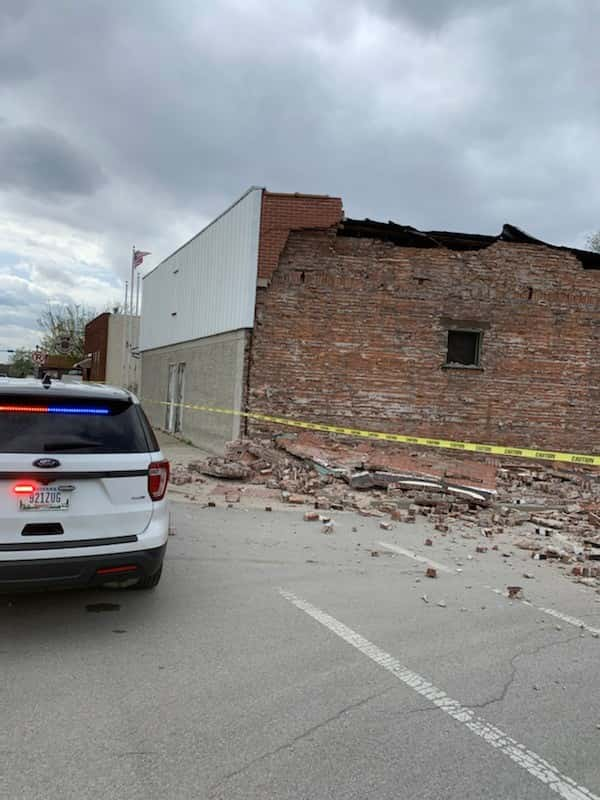 WEST TERRE HAUTE, Ind – High winds are being blamed for the partial collapse of a building in West Terre Haute just before 3:00 p.m. Wednesday afternoon.
The structure is at 6th Street and National Avenue.
Chuck Stranahan of the Sugar Creek Fire Department told us that there were seven occupied apartments in the structure but no injuries.
One lane of National Avenue and one block of North 6th Street were affected while debris was cleaned up.
All photos courtesy Chuck Stranahan Sugar Creek Fire Dept.