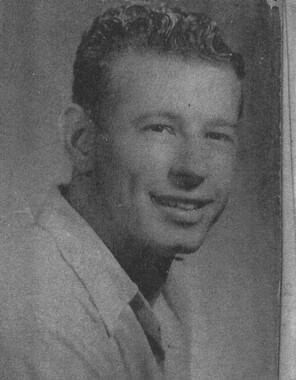 Donald Eugene Kennedy, 89, passed away Friday, May 29, 2020 at his residence. He was born in Terre Haute on November 25, 1930 to Loren and Mary (Riddle) Kennedy. Don served his country in the United States Navy during the Korean War.
After serving, he worked at Visqueen and later retired from Eli Lilly in Clinton after 20 years. In his earlier years, he was a Golden Gloves boxer, a baseball player, and was a part of many bowling leagues. Don was also a member of the Krietenstein American Legion Post 104 and the Marine Club.
He was preceded in death by his parents and his brother, Loren Kennedy.
Don is survived by his wife of 58 years, Eileen Kennedy; his stepdaughter, Kathy (Fred) Huber; his grandchildren, Brooke and Brandon; his great-grandchildren, Blain, Cadin, and Kennedy; several nieces and nephews'; and his beloved dog, Sadie.
A military service for Donald will be at a later date. Burial will take place at Roselawn Memorial Park. Online condolences can be made at: www.roselawnfuneralhome.net