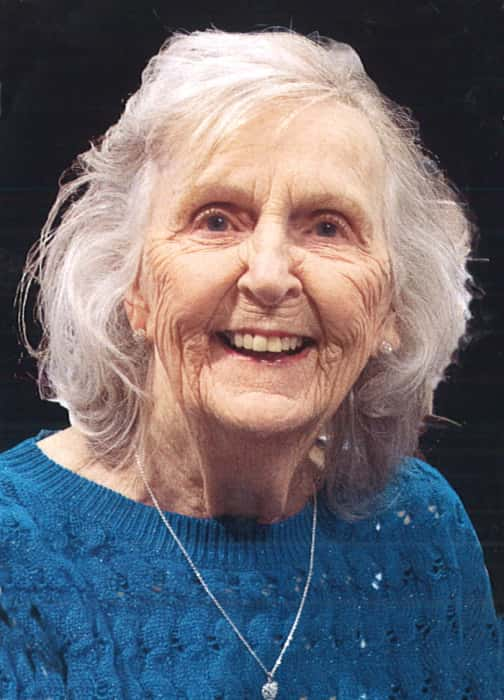 Carolyn R. Marrs, 90 of West Terre Haute, passed away in her home on Friday, June 26, 2020.  She was born in Apalona, IN on June 3, 1930 to William E. Allard and Emma C. Meunier Allard.
Carolyn was a member of St. Mary's Village Church for over 65 years.  Her whole life revolved around her faith, family and the farm.  Her greatest joy was visits by her children and grandchildren.  She also enjoyed cooking, canning, and gardening.  She had previously worked as a bookkeeper for Home Packing Company for several years.
Carolyn is survived by her husband John L. Marrs, whom she married on February 20, 1954 at St. Benedict Church, in Terre Haute, IN.  She is also survived by nine children; Steve Marrs (Christine), Bill Marrs (Donna), Dave Marrs (Lisa), Cindy Weinert (Michael), Sheila Moore (Dale), Greg Marrs (Jenny), Angela Guhin, Gloria Savant (Mark Turner), and Matt Marrs (Cindy).  She also leaves behind a brother-in-law, Dick Woodrum, as well as 33 grandchildren, 25 great grandchildren, and several nieces, nephews, and cousins.
She was preceded in death by her parents, as well as three sons; Mark Marrs, Doug Marrs, and Randy Marrs.  She was also preceded in death by her brother, Buddy Allard, and two sisters; Eve Hayne and Mary Lou Woodrum.
Mass of Christian burial will be held at St. Benedict Church, 111 South 9th St., Terre Haute, IN on Saturday, July 4, 2020 at 10:30 AM, with Father Martin Day officiating.  Burial will follow at St. Mary's Cemetery.  Visitation is scheduled for Friday, July 3, 2020 at Fitzpatrick Funeral Home, 220 North 3rd St., West Terre Haute, IN from 4:00 – 8:00 PM, with a Rosary service scheduled at 7:00 PM, followed by visitation on Saturday from 8:00 – 10:00 AM at the funeral home. In lieu of flowers, the family welcomes memorial contributions to St. Mary's Village church or the charity of choice, in her memory.
Online condolences can be left at:  www.fitzpatrickfunerals.com
To send flowers to the family or plant a tree in memory of Carolyn R. (Allard) Marrs, please visit the floral store.