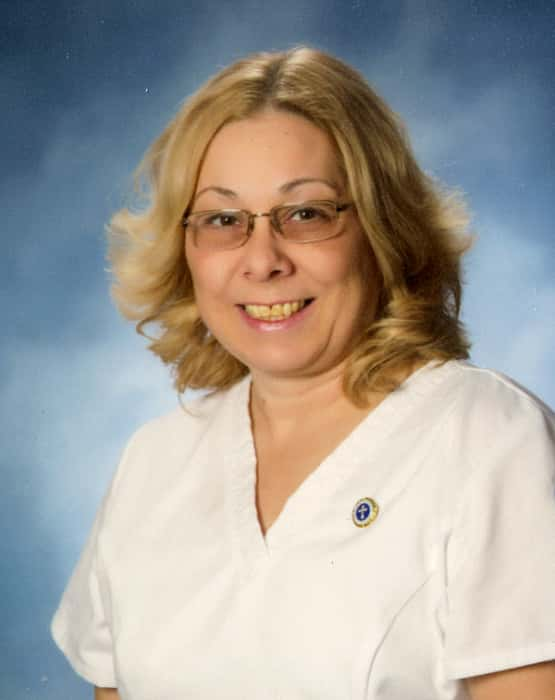 Barbara Joan Black age 59 of Terre Haute Indiana passed away on June 30th after a long battle with cancer. Barbara was born in Terre Haute, Indiana and resided in the area throughout her life. She married her soul mate, Ted Black in 1979.
Barb had a passion for nursing and worked at Regional Hospital for more than 30 years. She began as an LPN and achieved her lifelong goal of obtaining her RN in 2013. She loved her job and had a true gift of providing care and comfort in both times of joy and sadness. She provided loving support for hundreds of new parents during her career.  She was loved by many and touched countless lives in the area.
Barb loved the ocean and enjoyed taking trips to Florida with her family and going on many adventures with her husband. She attended First Southern Baptist Church where she enjoyed worshipping alongside her family.
She is survived by her husband, Ted Black; two daughters Jessica (Tyler) Phegley and Heather (Dan) Frank; three grandchildren, many nieces and nephews, and five siblings: Ronald (Shirley) Austin, Janice (James) Wrightsman, Calvin (Donna) Austin, Mike (Anita) Austin, and Darla Austin. She is preceded in death by her father Andrew Fredrick Austin and mother Betty Austin.
Barbara was an amazing person who strived to always do the right thing and cared for others deeply. She wanted her children to have the best life possible and be the best 'Mimi' she could be for her grandchildren. She will be missed more than we can explain but was a woman of faith who we know is in a better place, free of cancer and pain, and is dancing with her mom in Heaven.
To send flowers to the family or plant a tree in memory of Barbara Joan (Austin) Black, please visit the floral store.