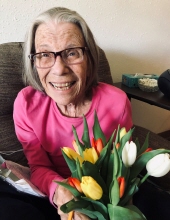 Jane Lee (Terhune) Hubble Elliott, 72, went home to the Lord on Friday July 31, 2020 with her family by her side.
Born on March 15, 1948 in Indianapolis Indiana to John McCulloch Terhune and Mildred Leone (Hancock) Terhune, she graduated from Northwest High School. Jane lived most of her life in Indiana, including Indianapolis, Carbon and Brazil. She spent a few of her younger years in Germany and Laguna Beach, California (close to her sister), and lived the last 3 1/2 years of her life in Nampa, Idaho to be near her daughter and granddaughter.
Jane drove a school bus with Clay Community Schools for 16 years, and retired from Columbia House where she worked as a customer service representative in Terre Haute, Indiana. She loved summertime and vacations at the beach. She walked almost daily and enjoyed her kitty cat, Sadie. Some of her favorite things were palm trees, the beach, pelicans, pizza and filet-o-fish sandwiches from McDonald's. Jane found friendship among the residents and staff at Sunnyridge Senior Living in Nampa, Idaho. She gathered for weekly Christian fellowship with many of the residents, including her good friend Dixie. Her church home in Indiana was Grace Chapel, and she was a part of a sweet weekly bible study with Dan and Melinda Dragon.
Jane's fighting spirit was evident to the very end of a long, hard, journey. She had to be brave and courageous, moving to a new state, making new good friends, and losing her ability to walk. Even as she lost capabilities, she could find delight in smaller things and came to peace with it. Her smile could still light up her face, and everyone else's.
She is survived by her two children, Jamie Tucker, and Joshua Hubble, her granddaughter, Destiny Angel-Hubble, her sister, Judy Upton and two nephews, Scott and Brad Upton.
A Celebration of Life service will be held at Grace Chapel in Brazil Indiana at a later date.
To send flowers to the family of Jane Lee Hubble Elliott please visit our Tribute Store.