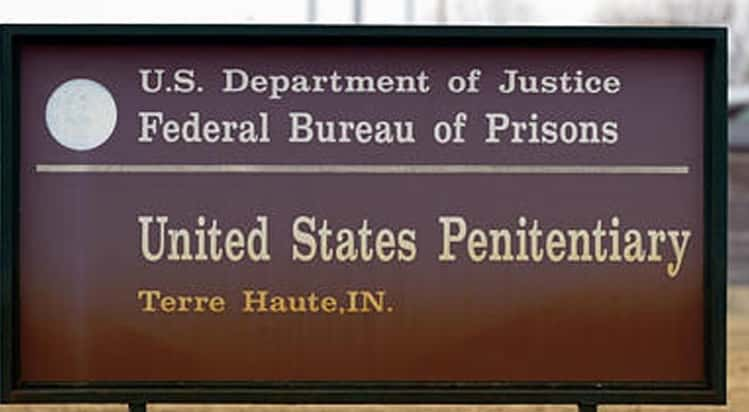 TERRE HAUTE, Ind. — A convicted killer paid for his crimes with his own life Wednesday evening.
The lethal injection procedure at the Terre Haute Federal Prison began at 6:05 and by 6:29p.m.,  38 year old Lezmond Mitchell was pronounced dead.
Mitchell, and an accomplice were convicted of killing 9-year-old Tiffany Lee and her grandmother 63-year-old Alyce Slim in 2001.
They stabbed Slim 33 times, slit Tiffany's throat and stoned her to death. They later mutilated both bodies.
Asked by a prison official if he had any last words for victims' family members and other witnesses behind glass at the death chamber, Mitchell casually responded, "No, I'm good."
The procedure then began.
45-year-old Keith Nelson is scheduled for execution at 4 p.m. Friday.
He was convicted in the 1999 kidnapping of a 10-year-old girl who was rollerblading in front of her home. In 2001, Nelson pleaded guilty in a Missouri federal court on a charge of kidnapping. He admitted to taking the girl to a forest behind a church where he raped and strangled her. He was sentenced to death in March 2002.