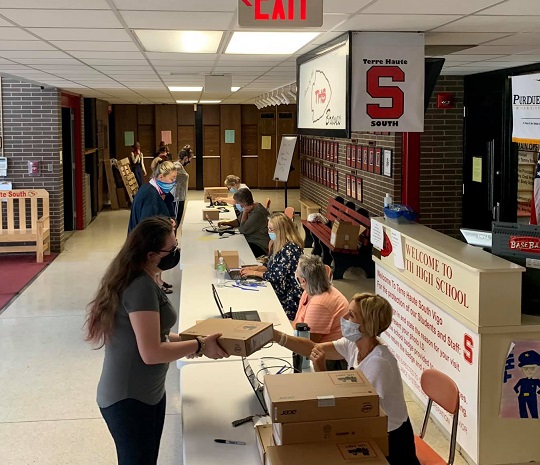 VIGO COUNTY, Ind.  – The Vigo County School Corporation started handing out Chromebooks to students Wednesday.
Terre Haute South and West Vigo students were the first to receive the new tools.
The goal is to have all the Chromebooks distributed to students from elementary to high school before the end of September.
Officials say that the new tools will be very helpful if the corporation needs to go to remote learning.
Teachers have been going through training over this past summer. Students will also need to be trained as Chrome books are a little different than the typical laptop computer.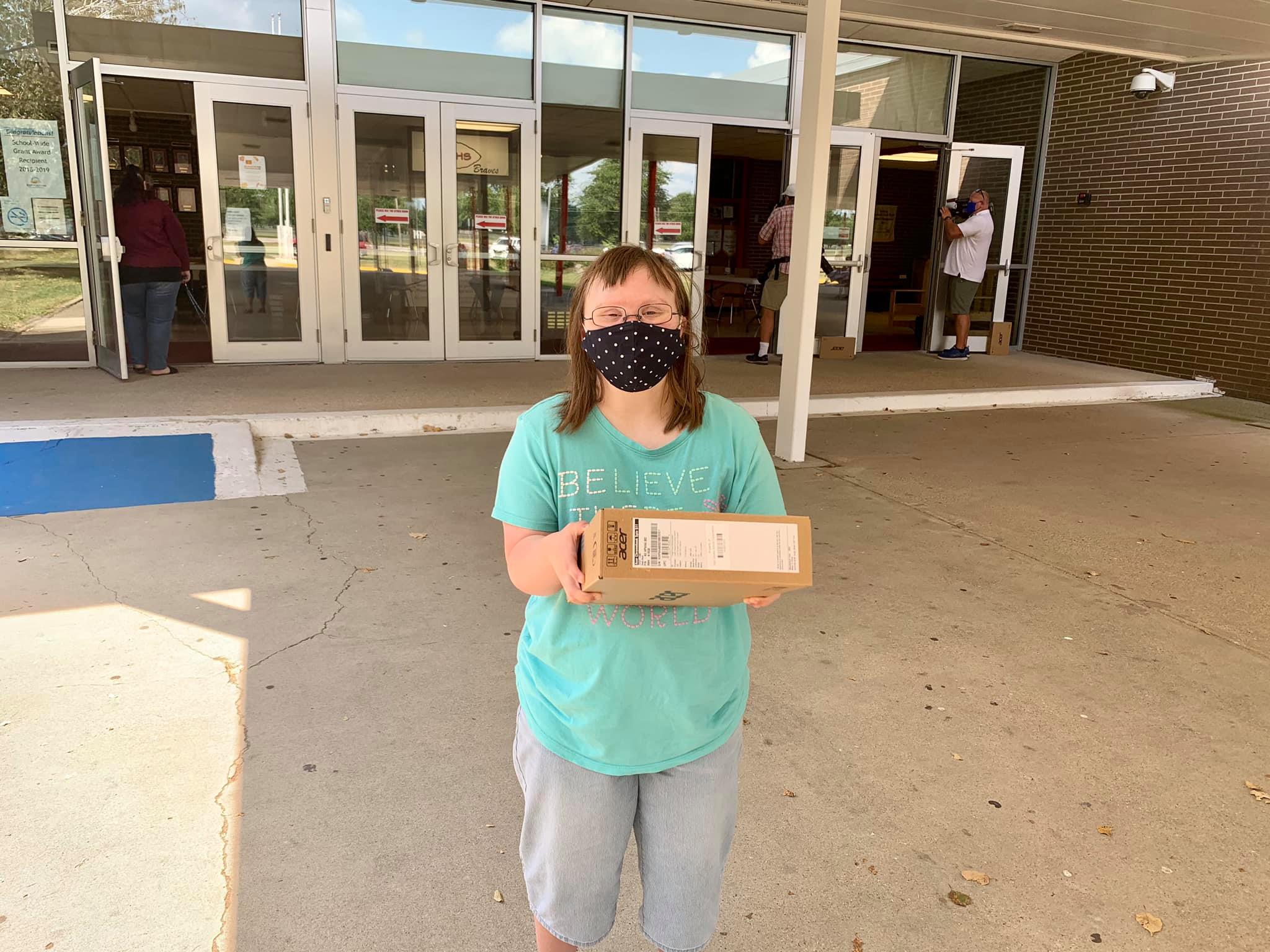 photos courtesy Vigo County School Corporation