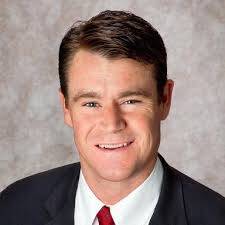 WASHINGTON — Indiana's senior senator made it clear Wednesday that attacks on Amy Coney Barrett from congressional Democrats are unfounded.
In a weekly press conference with Senate Republicans, Young again praised Barrett as being the right choice to fill the seat left vacant by Justice Ruth Bader Ginsburg on the U.S. Supreme Court. But, he said Democrats are already not making the confirmation process solely about Barrett's qualifications to sit on the high court.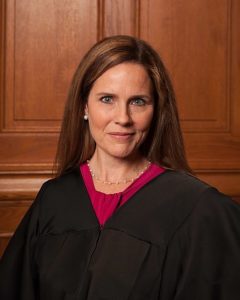 "We all need to prepare for that," Young said. "They want to make this about anything but Amy Coney Barrett's qualifications to sit on the highest court in the land."
He expects Democrats to again press the hot button issue about her religion. Barrett has said in the past that she is a "faithful Catholic." That turned off many Democrats during her 7th Circuit confirmation process over fear she may try to overturn Roe v. Wade, which effectively legalized abortion in the U.S.
"They're going to try and make this about her faith," said Young. "Listen, if she takes her Catholicism too seriously for some of my colleagues, that's their problem. They need to remember, there is no religious test for high office in this country."
Another sticking point for Democrats has been healthcare, more specifically the future of the Affordable Care Act.
"The American people should make no mistake," said Senate Minority Leader Chuck Schumer. "A vote by any Senator for Judge Amy Coney Barrett is a vote to strike down the Affordable Care Act and eliminate protections for millions of Americans with pre-existing conditions."
"They're going to try and scare Americans, that somehow Amy Coney Barrett wants to take away their healthcare and jeopardize people with pre-existing conditions," Young said. "This is a mother of seven children, one of whom has special needs. Of course, Amy Coney Barrett cares about healthcare."
In the grand scheme of things, Young said Democrats will continue to "go down this fictitious road" that the whole process of Barrett's confirmation is illegitimate. He said Democrats will keep pushing that notion even though it's "firmly grounded" in the constitution.
Schumer and almost every Democrat in the Senate have said they will not meet with Barrett before any confirmation hearings take place.